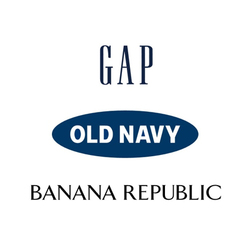 Warehouse Workers
Sorry, this job has expired.
Gallatin, TN
Gap Inc. in Gallatin has IMMEDIATE openings for Warehouse Workers. Get paid every week!
Walk-ins welcome – Monday – Friday 8a-5p for an interview.
Earn $15.00 an hour, with incentives earn up to $18.75 an hour. 
Gap offers:
·        Weekly Pay
·        Generous Employee Discounts
·        A Climate Controlled Facility
·         
ABOUT THE ROLE
As a warehouse team member, you'll facilitate the flow of merchandise through our distribution centers to deliver on the highest-growth area of our business at one of the world's largest specialty retailers.
At Gap Inc., things are changing daily, but one thing that won't is our commitment to the safety and comfort of our teams and customers. We're actively engaged in the health and safety needs of our employees and have increased the frequency of regularly scheduled cleanings and sanitization efforts. We're also providing masks for all team members, practicing safe social distancing, encouraging frequent hand washing and advising employees not to come to work if they are ill.
Benefits include: Best-in-class health and safety standards, a climate-controlled environment, weekly pay and a generous merchandise discount for our brands.
Things to keep in mind: The physical climate varies, and hot and cold extremes may be experienced, specific functions may require protective equipment. Please note, our distribution centers maintain a drug and alcohol-free work environment.
WHAT YOU'LL DO
• Perform ticketing, stocking, picking, packing, counting, housekeeping and safety functions including receiving, quality audits, system updates, locating merchandise, completing orders and sending to shipping.
• Load and unload cartons.
• Perform data entry through computer terminals or Remote Data Terminals (RDT).
• Operate motorized material handling equipment as required based on facility requirements.
• Support best-in-class safety standards.
• Collaborate with team members in support of process improvements and cost reductions.
WHO YOU ARE
• Must be able to work independently and as a team.
• Ability to make accurate and efficient inventory counts and perform basic mathematical calculations.
• Able to maintain a positive, professional and constructive tone with team members and management.
• Understand and be able to learn industry-specific technology.
• Must be licensed prior to operating motorized material handling equipment.
• Must be able to read and write in English and understand oral and written instruction.
• Ability stand for long periods of time, walk continuously and lift, carry, push, pull, reach, grasp, bend and stack cartons for up to 12 hours at a time and up to 50 lbs.
• Maintain a schedule of 8 hours per shift; overtime schedules vary and may reach up to 12 hours per shift.
BENEFITS AT GAP INC.
• Merchandise discount for our brands: 50% off regular-priced merchandise at Gap, Banana Republic and Old Navy, 30% off at Outlet and 25% off at Athleta.
• Weekly pay.
• Telehealth: Live on-demand video visits with a physician 24/7.
• Access to specially negotiated discounted rates for vision and dental care.
• Safe, clean and climate-controlled environment.
• Opportunity to convert to a full time employee.
Gap Inc. is an equal-opportunity employer and is committed to providing a workplace free from harassment and discrimination. We are committed to recruiting, hiring, training and promoting qualified people of all backgrounds, and make all employment decisions without regard to any protected status. We have received numerous awards for our long-held commitment to equality and will continue to foster a diverse and inclusive environment of belonging. This year, we've been named as one of the Best Places to Work by the Humans Rights Campaign for the fourteenth consecutive year and have been included in the 2019 Bloomberg Gender-Equality Index for the second year in a row
33342371